Submitted by lbliss@sdsu.edu on Tue, 2023-01-03 08:29
"Truth is so hard to tell, it sometimes needs fiction to make it plausible." -Francis Bacon
"Fiction is the truth inside the lie." -Stephen King
"Imagination and fiction make up more than three quarters of our real life." -Simone Weil
"Fiction reveals truths that reality obscures." -Jessamyn West
"It's no wonder that truth is stranger than fiction. Fiction has to make sense." -Mark Twain

Humans have been telling stories as long as they have been around. Some of the earliest ones may have been true, while others may have been embellished; some of them transformed into myths. In time, some humans became writers and started making up stories on purpose. These stories have often shown up in the form of novels and short stories, although some drama and poems are also fictional. William Harmon's A Handbook to Literature (12th edition) defines fiction as "narrative writing drawn from the imagination rather than from history or fact."
Somewhere along the line the listeners and readers of these stories started discussing them and those conversations evolved into the robust academic discussions about fiction that we now find in some works of literary theory and criticism. While often providing explications of specific works of fiction, such criticism might also consider broader questions such as the following: What makes fiction work? What does it reveal about the real world? How has it been used to represent social and political dynamics? Can it be used as a tool for political repression or social justice? What makes a fictional character believable? Can narrators of fiction be trusted? What are some of the genres that exist within fiction, and how do they work? There are an almost infinite number of interesting topics for discussion.
With that in mind, it is not surprising that every year there are a number of academic books published on the study of fiction. Some are focused on specific fictional works, whereas others are more general or theoretical in nature. The following list highlights a dozen nonfiction books about fiction that have been published in just the past few years. Perhaps they will suggest interesting new ways for you to approach your reading; at the very least, they provide much food for thought. Each book listed includes a link to its library catalog record where you can read a summary. Happy reading!
Abell, Catharine.
Fiction : a Philosophical Analysis / Catharine Abell.
First edition. New York, NY: Oxford University Press, 2020.
Aragon, Cecilia Rodriguez, and Katie Davis. Writers in the Secret Garden : Fanfiction, Youth, and New Forms of Mentoring. Cambridge, Massachusetts: The MIT Press, 2019.
Auyoung, Elaine. When Fiction Feels Real : Representation and the Reading Mind. New York: Oxford University Press, 2018.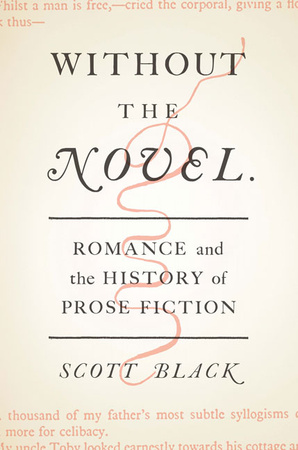 Black, Scott. Without the Novel : Romance and the History of Prose Fiction. Charlottesville: University of Virginia Press, 2019.
Currie, Gregory. Imagining and Knowing : the Shape of Fiction Oxford: Oxford University Press, 2020.
Duncan, Ian. Human Forms : the Novel in the Age of Evolution. New Jersey: Princeton University Press, 2019.
Gingrich, Brian. The Pace of Fiction : Narrative Movement and the Novel. Oxford: Oxford University Press, 2021.
Hart, Matthew.
Extraterritorial : a Political Geography of Contemporary Fiction.
New York: Columbia University Press, 2020.
Koenigs, Thomas.
Founded in Fiction : the Uses of Fiction in the Early United States.
Princeton, New Jersey: Princeton University Press, 2021.
Matz, Aaron.
The Novel and the Problem of New Life.
Cambridge, United Kingdom: Cambridge University Press, 2021.
Payne, Mark (Mark Edward).
Flowers of Time : on Postapocalyptic Fiction.
Princeton, New Jersey: Princeton University Press, 2020.
Predelli, Stefano.
Fictional Discourse : a Radical Fictionalist Semantics / Stefano Predelli.
First edition. Oxford: Oxford University Press, 2020.
Markel Tumlin
mtumlin@sdsu.edu
English & American Literature Librarian