The Vote in Words and Pictures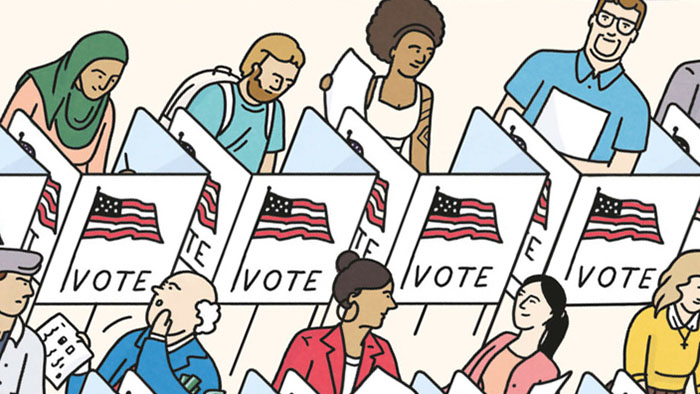 A healthy democracy requires active participation. According to the United States Census Bureau, "In every presidential election since 1964, young voters between the ages of 18 through 24 have consistently voted at lower rates than all other age groups" and have demonstrated "less engagement over time." In the 2012 Presidential Election, only 61.8% of all eligible U.S. citizens voted. Eligibility includes citizenship, age, court-determined mental competency and criminal past or imprisonment status, which varies by state. When other eligibility factors are removed, Census data shows that only 56% of all people 18 and older in the United States cast ballots in 2012.
More women vote than men, and those 65 and older are registering to vote at a faster growing rate compared to younger people (followed by those ages 45-64). In 2012, 45% of age-eligible citizens between 18-29 years old voted (in California, it was down to 43.7%) and only 59.5% of eligible voters between the ages of 30-44 made their voices heard. The most common reason cited for not registering to vote is disinterest in politics. (See 'Further Reading' at the end of this post for more information and citations).
November is Coming! And this year, with it comes another national election in the United States. We thought it would be fun to raise awareness about our democratic system by taking a look at some comic books that explore democracy and voting in the United States. In no particular order…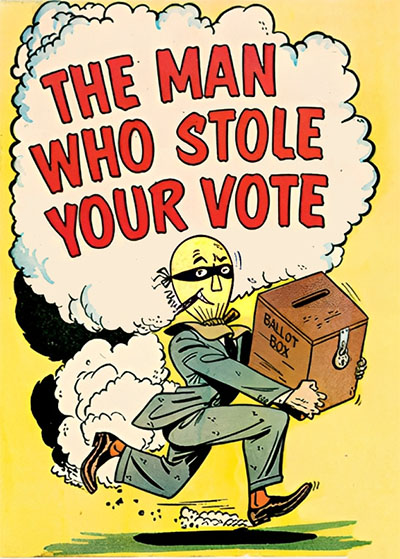 The Man Who Stole Your Vote
Rick Hackney (Author)
National Research Bureau, 1952
*Reprinted in Voting is Your Super Power
This U.S. Government informational comic encourages everyone to vote, making the point that when you do not vote, you leave decisions about your future and the future of this country to others who did. Released in the 1950s, this point holds just as true today.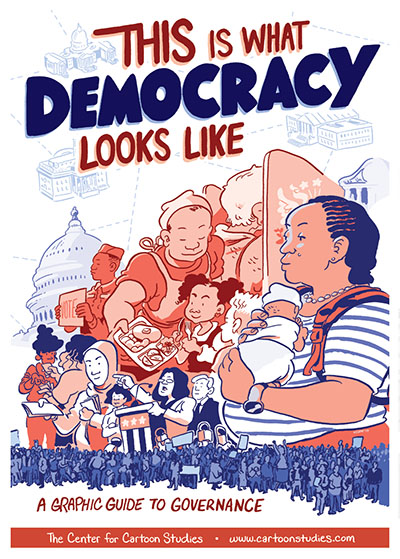 THIS is What Democracy Looks Like: A Graphic Guide to Governance
The Center for Cartoon Studies, 2019
Intended for teens, this comic explains democracy and how it works in hopes of preparing students to be "empowered, informed, and civic-minded."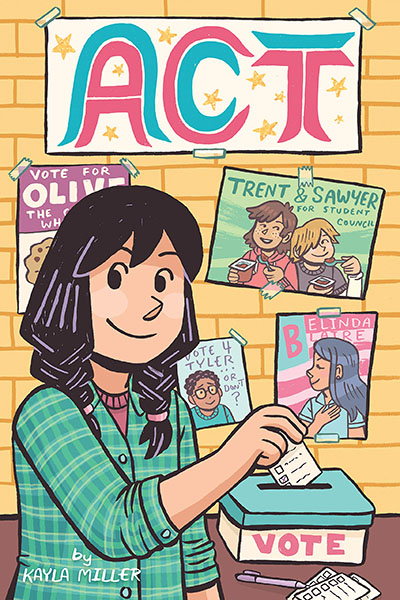 Act
Kayla Miller, Author-Illustrator
Houghton Mifflin Harcourt, 2020
Reading level: 8 - 12 years
Fiction. A sixth-grader runs for class president to help combat social injustice. The comic poses this question: How do you know when the person who can make the difference . . . is you?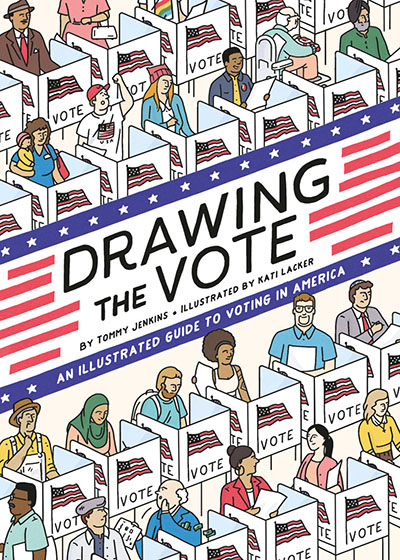 Drawing the Vote: An Illustrated Guide to Voting in America
Tommy Jenkins (Author) and Kati Lacker (Illustrator)
Abrams ComicArts, 2020
Explores the history of voting in the United States and how it affects the way we vote today. Did you know only one-third of eligible young people vote?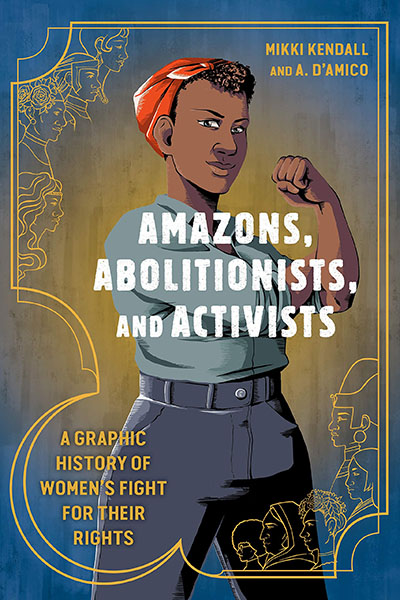 Amazons, Abolitionists, and Activists: A Graphic History of Women's Fight for Their Rights
Mikki Kendall (Author) and A. D'Amico (Illustrator)
Ten Speed Press, 2019
Reading level: 12 - 17 years
This comic explores the key figures and events that have advanced women's rights from antiquity to the modern era, including the right to vote.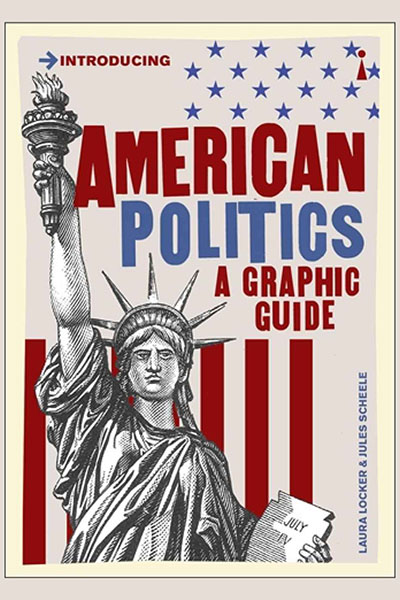 American Politics: A Graphic History
Laura Locker (Author) and Julia Scheele (Illustrator)
Icon Books Ltd, 2018
Follows modern citizens as they explore everything from the United States' political culture, the Constitution and the balance of power, to social movements, the role of the media, and tensions over race, immigration, and LGBTQ+ rights.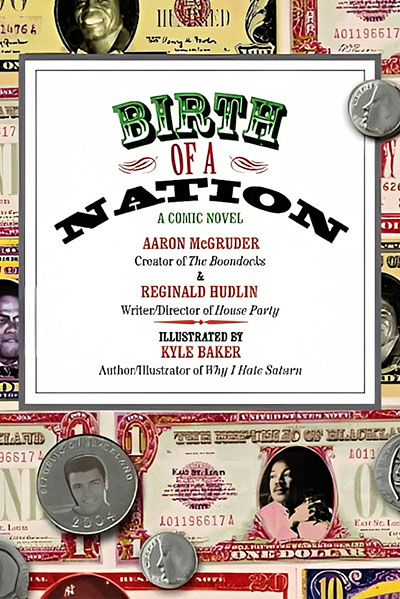 Birth of a Nation: A Comic Novel
Aaron McGruder and Reginald Hudlin (Authors); Kyle Baker (Illustrator)
Publication: New York: Crown Publishers, 2004
A highly satirical look at American politics.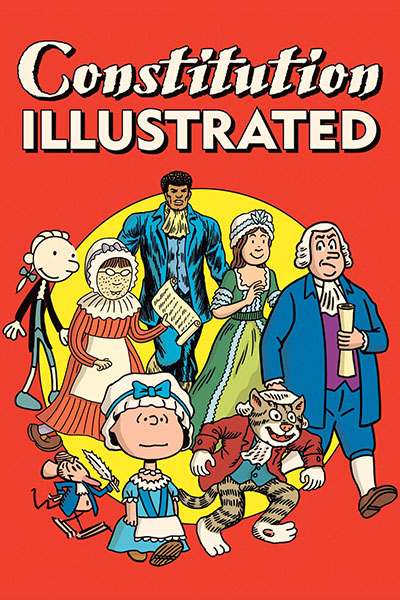 Constitution Illustrated
R. Sikoryak (Author-Illustrator)
Drawn & Quarterly, 2020
It's exactly as titled: The U.S. Constitution, illustrated! Incorporating iconic comic book characters, the author distells the complexities of the Constitution in a succinct and memorable format.