Explore the University Library
Our Mission
The University Library supports the information, curricular and research needs of the university's diverse community through the widest possible range of resources. We are committed to information literacy, lifelong learning, and creative endeavors in a welcoming environment.
Meet our library faculty, staff, and administrators.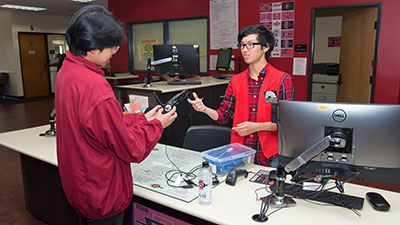 Explore our open positions and learn about other opportunities that come up throughout the year.
Collaboration and community engagement form the foundation of our powerful partnerships.
Contact Us
University Library
5500 Campanile Drive
San Diego, CA 92182-8050