Scott Walter, MLS, PhD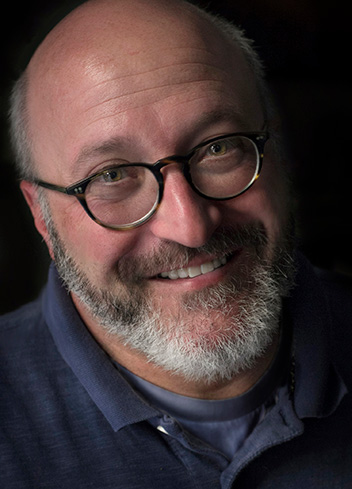 Dr. Scott Walter is Dean of the San Diego State University Library. With more than 20 years of experience in academic libraries, Dr. Walter is a library leader, scholar, educator, and consultant who joined SDSU in July 2020. Prior to coming to SDSU, Walter served as University Librarian, Copyright Officer, and Co-Interim Chief Technology Officer at Illinois Wesleyan University; University Librarian at DePaul University; Associate University Librarian for Services and Associate Dean of Libraries at the University of Illinois at Urbana-Champaign; and Assistant Dean of Libraries for Information and Instructional Services at the University of Kansas. A teacher as well as a librarian, Dr. Walter has also served on the faculty of DePaul University, Washington State University, the University of Kansas, and the University of Illinois at Urbana-Champaign, where he held the rank of Professor of Library Administration and Library and Information Science.
Dr. Walter has held leadership roles in a number of professional associations and consortia, including, most recently, as Chair of the CSU Council of Library Deans. Previously, he served as Americas Regional Council Representative to the OCLC Global Council, Councilor-at-Large of the American Library Association, and as a member of the Board of Directors of the Catholic Research Resources Alliance, Library Publishing Coalition, and Consortium of Academic and Research Libraries in Illinois (CARLI). Dr. Walter has also served as a member of the advisory boards for the IMLS-funded Library Integration in Institutional Learning Analytics (LIILA) and Institute for Research Design in Librarianship (IRDL) projects, and as Editor-in-Chief of College & Research Libraries, the scholarly journal of the Association of College & Research Libraries, which he led into a digital-first, open-access publishing model in 2013. Committed to community partnerships, Walter also served as a founding member of the Board of Directors of Chicago Collections, a unique consortium of libraries, archives, museums, and community partners across the City of Chicago, and is currently collaborating with colleagues across San Diego County as part of the leadership for the San Diego Circuit.
Dr. Walter recently completed work on a collection of essays published in 2023 by the Association of College & Research Libraries focused on strategic collaboration between academic museums and libraries. He has authored or edited more than 25 articles, book chapters, and monographs, and presents regularly at local, state, national, and international conferences. He has served in leadership positions in the American Library Association, Association of College & Research Libraries, and American Educational Research Association, and was recognized in 2012 with the ACRL "Distinguished Education and Behavioral Sciences Librarian" award. Under his leadership, the DePaul University Library was recognized on campus with the annual assessment award from the Center for Teaching and Learning, and, more broadly, through a nomination for the National Medal for Museum and Library Service and a feature story in the Chronicle of Higher Education, entitled "What the 21st-Century Library Looks Like" (2017).
Dr. Walter received his Ph.D. in Higher Education Administration from Washington State University, and his M.S. in History and Philosophy of Education and his M.L.S. from Indiana University at Bloomington. He has focused throughout his career on the role of the library in the academic enterprise with a special interest in the establishment of strategic collaboration to drive innovation and impact in library services. He looks forward to continuing to build on each of these opportunities with the library's partners at SDSU.
To schedule a meeting with Dean Walter, please contact Elia Jarman.
Contact Us
University Library
5500 Campanile Drive
San Diego, CA 92182-8050